Our friendly and hardworking staff team
Linda Newton
Director
My role is to ensure the effective co-ordination and management of cavamh and its services with our focus on involvement and co-production, networking and development, information and training, in line with the requirements our members and funders. I specifically support voluntary sector groups with an interest in mental health through Cardiff and Vale Mental Health Forum.  If you would like to find out more don't hesitate to contact me on [email protected]
Tracy Purnell
Website Manager
My role is to act as the webadmin for our website and social forums – alot of what I do is "behind the scenes" ensuring the smooth functioning of the website and keeping everything thing up to date and relevant. I coordinate the cavamh communications team and will be working closely with volunteers and contributors to our online activities.
I would very much welcome your contributions to the website such as articles, poems, artwork, book recommendations or details of up coming events, training courses and workshops open to people in Cardiff & The Vale.
If you have any queries, spot any mistakes or would like to add something please email me at: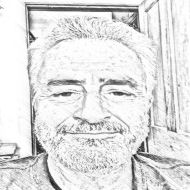 Mike McCandless
Sefyll Service User Involvement Development Officer
I work part time as a Service User Involvement Development Officer with Sefyll. My role is to manage the project and to make sure that the voice of people who use, or have used, mental health services are heard. I work closely with service users and service providers to ensure that service users' views influence the development and delivery of services across Cardiff and the Vale.
There are plenty of opportunities to get involved, whether it's taking part in a consultation workshop; representing the views of service users at planning meetings; attending one of our training courses; filling in a questionnaire; become a service user involvement champion; delivering training or presentations to providers, or just receiving our monthly newsletter to find out what's going on locally.
If you think you might be interested in getting involved, please get in touch on 02920 222 000, or email [email protected]
We can offer support and training to help you build your skills and confidence.
Helen Joy
Nexus Involvement Officer
My job is about making sure views from older people who experience mental health services* are heard, are acted upon and are used to change ways of working for the better. This also applies to their Carers, in their role as a carer and as an individual with their own needs.
This involvement is in all areas of care, from a person's first contact with services through to provision of services in general. Evidence of involvement should be seen in planning, implementing, monitoring and evaluation of services throughout the care system. This can be done as an individual or in a group, by person, by telephone, by email and so on… in fact any way in which a person's circumstances allow. My project's aim is to set up and continue to support ways for this to happen and to become the recognised main route for involvement of Service Users and their Carers.
If you have any thoughts on developing Carer and Service User involvement in Older People's Mental Health Services, then please get in touch. If you are a Service User or Carer there are opportunities to get involved, either personally or through a group you may attend. Please contact me for more information.
I look forward to hearing from you.
Telephone: 029 2022 2000
Email: [email protected]
*Older People's Mental Health Services cover people of any age who suffer from dementia (such as Alzheimer's Disease) or for people 65+ years who develop other forms of mental illness later in life (such as Depression or Anxiety)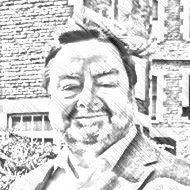 Matthew Salisbury
Nexus Involvement Officer, Vale
The provision of care for elderly persons with dementia depends hugely on voluntary carers. Having stated this obvious fact it is also obvious that there must be a large number of carers, spouses, relatives, friends who provide this care, but have not had recourse to any of the assistance that is available. My objective is to locate these people, assist with information and direction to service providers.
In addition, I wish to determine concerns that carers have and communicate these at mental health planning meetings. The purpose of this is to assist with the need to tailor future mental health services to the needs of the people they are meant to serve.
Christina Witney
Join the Dots Involvement Officer
My role is ensuring those aged 11-25 get their voices heard! It is so important that that the services offered to young people are designed and delivered based on what young people actually want. I get young people talking about their own experiences and offer opportunities for them to give feedback and express their opinions directly to those that plan and deliver services. If you fall into that age group and you'd like to have a chat, please get in touch!
[email protected] | www.facebook.com/jointhedotsCAVAMH | @JoinTheDots3 on Twitter
Carol Cooke
Finance Worker / Office Manager
My job is varied – I deal with the finances of Cavamh, Nexus, Sefyll and Join the Dots and any other small projects that may occur during a year,  producing  yearly working budgets, liaising with Linda. I produce quarterly finance reports for our executive committee, and pay service user remuneration on behalf of Cardiff & Vale UHB. I also play an active role in engaging with other aspects of cavamh overall, eg team meetings, Business Review. The role of Office Manager has changed over the past year due to Covid 19. For the most part I am now working from home, where I deal with my email and generic emails on a daily basis and attend online meetings where appropriate. I am also part of the cavamh communications team and will be updating our mental health directories on a regular basis.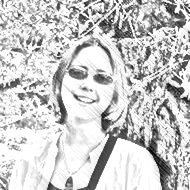 Caroline Fellows
Information and Admin Officer
I produce the  cavamh Involvement newsletter, the Mental Health Forum  newsletter 'Network News', MHF e-bulletins, other flyers and leaflets, send out the mailings, take minutes and general other office tasks as required. I provide administrative support for all the cavamh projects so my work is busy and varied.
In addition to the above I am part of the cavamh communications team and manage all of cavamhs social media via our Facebook and Twitter streams – if you have anything that you would like me to share with our followers please email [email protected]