Join the Dots – young people's mental health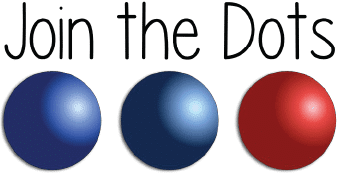 Who is it for?
Join the Dots is a young people's mental health involvement group that has been set up to provide support and resources in Cardiff Vale to:
young mental health service users between the ages of 11 and 25;
and/or young carers between the ages of 11 and 25.
Supported by cavamh.
About Join the Dots
Join the Dots supports young people and the groups supporting young people and provides a platform for them to:
share their understanding of mental health provision and their mental health experiences.
have their say on how mental health services should be planned and delivered.
receive feedback from planners/commissioners on young people's views and recommendations.
share mental health information, resources and news.
As a result of participating in the Join the Dots project and making a valued contribution, young people have experienced a sense of companionship and helped them build (or re-build) their confidence.
Get involved
Share your views we want to hear from you. Write to us by hand or email to share your experiences or issues with mental health services you've received. Or you could write an article for the newsletter, get in touch through or our social media channels or communicate with us using digital story telling. Sharing your insights and experiences can help others and feeding back to service providers means that future services can be changed to suit the needs of those who use them.
Join our community share news, resources and info with others on our online social community The Exchange (comming soon).
Attend groups
Participate in activities and workshops meet with other young people who use mental health services and share your views and experiences in a friendly and relaxed environment. A range of events, activities and focus groups provide opportunities to offer your opinions on a range of topics affecting young people.
Participate in consultations have your say on how mental health services are developed and influence the way they are shaped in the future.
Access resources
Receive our mental health newsletter pop your name on our Join the Dots mailing list and receive mail outs about events, news and opportunities. We're also always looking for budding journalists to help write, edit and design our newsletter.
Check out our directories and handbooks you'll find a wealth of mental health related information and organisations in our directories and handbooks.
Browse our booklist look through reviews of mental health books that other local people have found helpful or, if you've found a useful mental health book, email us with your review of the book and we'll add it to our virtual book shelf.
Watch videos and listen to podcasts you'll find a range of topics covered in our videos and podcasts or if you have a burning issue or topic perhaps have a go at making one yourself and sending it in.
Follow us on social media find the latest up to date information on groups, meets and other useful info on our Facebook feed @JointhedotsCAVAMH
Sign up
To talk to someone or express an interest in getting involved with Join the Dots, contact us via the channels below or complete our Contact Us form here.
T: 029 2022 2000
E: [email protected] 
Join cavamh
Join the Dots is managed by Cardiff & Vale Action for Mental Health (cavamh). cavamh is a membership organisation and if you would like to become a member – which is free and shows support for the work we do [join here] or please contact [email protected] or call 029 2022 2000.