Cardiff and Vale Carers Assembly is a unique event specifically designed by carers, for carers, and with carers
The Cardiff and Vale Unpaid Carers Assembly is a direct response to the voice and views of our region's Unpaid Carers and is designed to prioritise your attendance.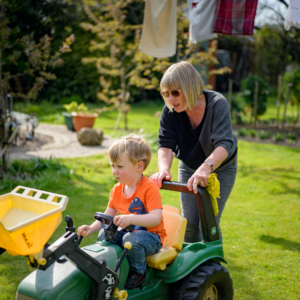 We have been able to secure funding from Cardiff Third Sector Council (C3SC) to contribute up to £80 for replacement caring support, if you need to arrange this to be able to attend the Assembly. If you would like to apply for this payment, there will be a short form to complete at the Assembly. Please bring along your bank details on the day.
You can book your space by completing the registration form here
Date: Monday 20 November 2023 
Location: Sophia Gardens Cricket Grounds, Cardiff CF11 9XR 
Time: 9:15-16:30 
Cost: Free
This Assembly will include lunch and refreshments. There is limited free parking.  Please see the booking form to find out how free parking spaces will be allocated.
Julie Morgan MS, Deputy Minister for Social Services
Heledd Fychan – MS for Central South Wales
Ceri Higgins – Unpaid carer and campaigner
Sylvia Penny –  Unpaid carer and campaigner
Katy Styles – Unpaid carer, founder of the 'We Care' Campaign and grassroots campaigner.
Dr Siobhan O'Dwyer, Maria Cheshire-Allen and Daniel Burrows – Researchers with an interest in unpaid care.
San Leonard and Joanne Bartlett – San works for Social Firm Wales and Jo works for Cwmpass. They will be talking and presenting on social enterprise.
Tom Magner- journalist with an interest in unpaid care.
Please book soon, as there are limited spaces. Bookings close on 10 November 2023.
The Assembly will be livestreamed.  If you would like further details about this, please email [email protected]