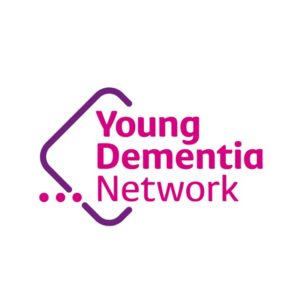 The Young Dementia Network has created a range of resources for people affected by young onset dementia as well as professionals, service providers and commissioners.
What is the Young Dementia Network?
The Young Dementia Network, launched in 2016 and hosted by Dementia UK since November 2020, is a collaborative network, an influencing community seeking to improve lives through campaigning and empowering with knowledge and information. 
We know first-hand about the impact of dementia on younger people and their families and how isolating it can be.  We believe that everyone affected should be well informed, feel connected to others and enabled to live life to the full.
Our purpose
We are united in our purpose to improve the lives of people living with young onset dementia and their families now and create positive change for a better future.
The Network has a multi-year plan worked on during 2021 covering 2021-2024 which confirms our purpose and outlines our activities, aims and intended impact.
Our resources can be found here: