Mental Health Awareness and Celebration events
Save the dates!
Cardiff
Date – Tues 10th October
Time – 10am until 3pm
Location – Cardiff Central Library Hub
Barry
Date – Wed 11th October
Time – 10am until 2pm
Location – Barry Library
Info stalls and activities
Refreshments available on the day
Planned Activities – Cardiff
Standing yoga
Walking in your shoes – Activity by Effro
Craft table
Posters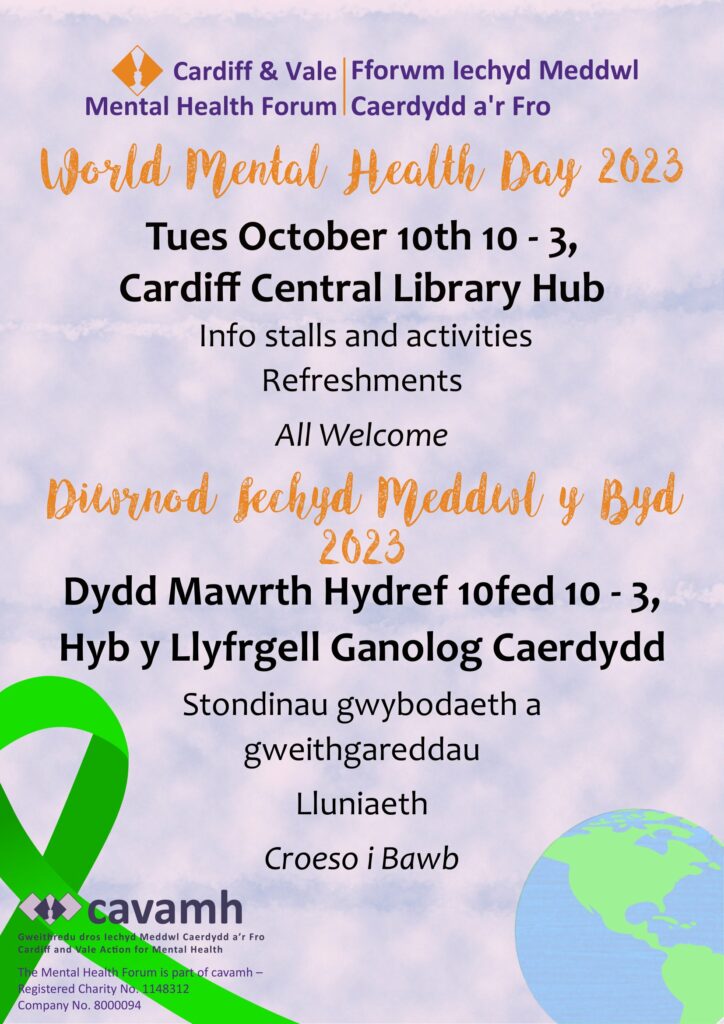 5 Ways to Wellbeing Leaflet
Welsh – Here
English –  Here
Want to find out more?
if so, please contact [email protected]
or call 07522 914210 for a chat
We Look forward to seeing you there!